Mileu Programma Sierteelt (MPS)
Mileu Programma Sierteelt (MPS) is an international certification organisation from Holland, which owns and develops certificates for the horticulture sector. Environment, quality and social aspects are the main topics of MPS. MPS participants must keep detailed records of the crop-protection agents and fertilizers they use, the waste they generate, and the amount of energy and water they consume.
Growers must register this data with MPS on a monthly and quarterly basis. The MPS qualifications that Sian Roses holds currently include: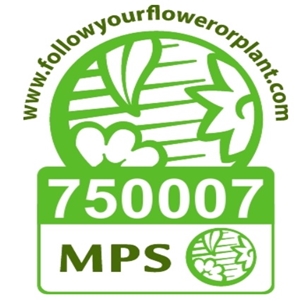 MPS-A: MPS-A, B and C are environmental registration certificates. The qualifications MPS-A, -B and -C are awarded to MPS participants who record their usage of crop protection agents, fertilisers, energy and waste over four-week periods.


MPS Socially Qualified (MPS-SQ) is a certificate that allows growers to demonstrate that their products are cultivated under good working conditions. MPS-SQ includes requirements on health, safety and terms of employment, and is based on universal human rights, the codes of conduct of local representative organisations, and International Labour Organization (ILO) agreements.
FLO-CERT GmbH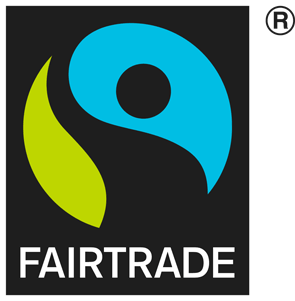 Our Fairtrade Services helps organizations implement values such as fairness, good social conditions for workers, and respect for the environment in daily operations.
Certification - Full compliance with applicable Fairtrade standards must be achieved before products can be sold with the Fairtrade Certification Mark. FLO-CERT is the approved certification body for Fairtrade.
Training - Fairtrade standards are complex, in particular the areas focusing on "soft" social issues. Fairtrade trainers help companies understand the best route to implementing Fairtrade standards.
Gap Analysis service allows partners to understand the challenges and costs that will be involved in achieving Fairtrade certification.
KENYA FLOWER COUNCIL(KFC) - Silver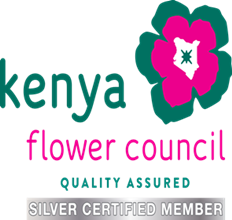 Kenya Flower Council (KFC) is a voluntary association of independent growers and exporters of cut-flowers and ornamentals, formed in 1996, with the aim of fostering responsible and safe production of cut flowers in Kenya with due consideration of workers welfare and protection of the environment.
Against this background the KFC has become a common platform for industry representation, promotion and compliance to pertinent local and international standards, deemed necessary to secure markets.
KFC administers compliance through an internationally accredited KFC Code of Practice (CoP) on good agricultural practice, sustainability, social accountability, hygiene health and safety, capacity building, environmental protection and conservation, adherence to which is the backbone of all KFC activities. Sian Roses is a Silver member of the Kenya Flower Council.
The FAIR FLOWERS FAIR PLANTS ORGANISATION (FPP)

Fair Flowers Fair Plants is a label attached to flowers and plants that originate from growers that meet the highest demands related to the environment and personnel, when it comes to issues such as working conditions, hygiene and safety
FFP is a new initiative to stimulate the production and sale of flowers and plants cultivated in a sustainable manner that respects people and the environment. These products are then presented to consumers under the label FFP. The FFP label guarantees that the flowers and plants sold under this label comply with environmental and social standards.